A dedicated follower of fashion
Share - WeChat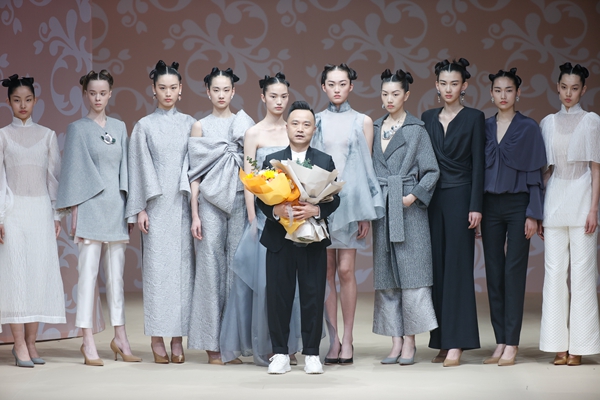 Designer gives the qipao a modern look and proves style is never dated, Xu Haoyu reports.
Few items of clothing symbolize the grace of China as much as the qipao. It's almost a byword for elegance and practicality. It embraces the body but also allows a lot of movement. Fashion brand Chiayi focused on this traditional dress when it made its debut during China Fashion Week, which was held in Beijing between March 24 and 31, where it introduced its autumn and winter 2021 ready-to-wear collection.
The brand, which won the gold prize at the second Inheritance and Craftsmanship TCC Design Awards in 2019, gave the qipao-a traditional Chinese one-piece dress that appeared in the 1920s but can trace its origins to the Qing Dynasty (1644-1911)-a modern twist.
Sheng Yarong, the 40-year-old chief designer of Chiayi, says he wishes to disseminate traditional culture from a more up-to-date perspective.
He highlights the joys of simplicity, comfort and warmth throughout the collection.