Art starts at grassroots level in Zhejiang
Share - WeChat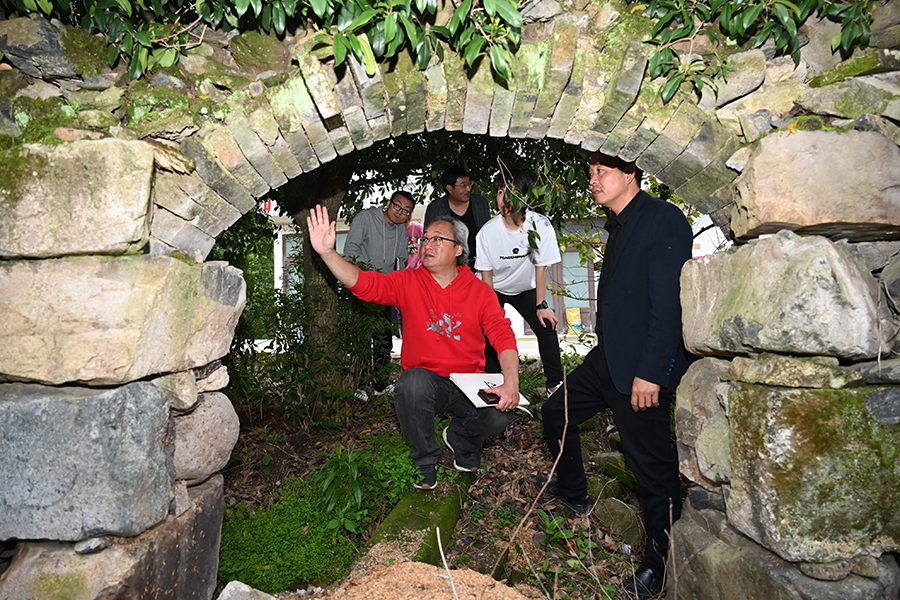 A water gun, a slingshot, a dragonfly and various bamboo toys are strewn around Pan Kangan's yard in Ninghai county, Zhejiang province, triggering the childhood memories of passers-by.
Recently, his village was crowded with people and vehicles because of the competition, which will last until Monday.
At the end of March, a group of artists from Nankai University in Tianjin came to Shimen village in Ninghai as part of the program, which was organized by the county government to revitalize rural areas.
"I made a dozen different types of bamboo toys for the competition," Pan said.
Wu Lixing, a professor at Nankai University, proposed the idea of a bamboo toy competition.
"Competitions are one way to engage residents' creativity and ideas. The bamboo toys can also be developed into industries to increase income," Wu said.
To make the competition more appealing to visitors, efforts were also made to decorate Shimen village. Roundtable group discussions included professors and residents who proposed to use vegetables instead of flowers to decorate a stone arch.
Motivating people to be creative and enable them to think artfully is the point of the program, Wu said.