A song & dance about history
Share - WeChat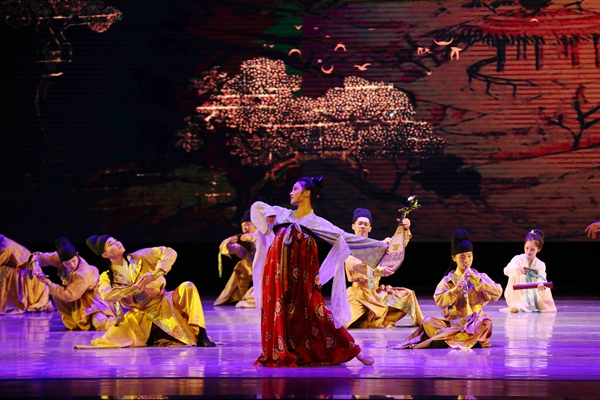 Music teachers and students in Xi'an have gone to great lengths to recreate scenes from murals discovered in the tomb of the senior Tang Dynasty (618-907) official Han Xiu, which was unearthed in the Chang'an district of the Shaanxi capital in 2014.
Harmony, or He Wu, an original dance drama choreographed by Liu Jina, a professor of the university, was staged in Xi'an on March 25, and it was warmly received.
Based on the murals, portraying court dancers and musicians, the dance drama combines a variety of dance styles, such as solo, duo and group, to present the typical style of dance and music of the golden age of the Tang Dynasty.