Over 100 participants take part in marathon relay to mark CPC's 100 years
Share - WeChat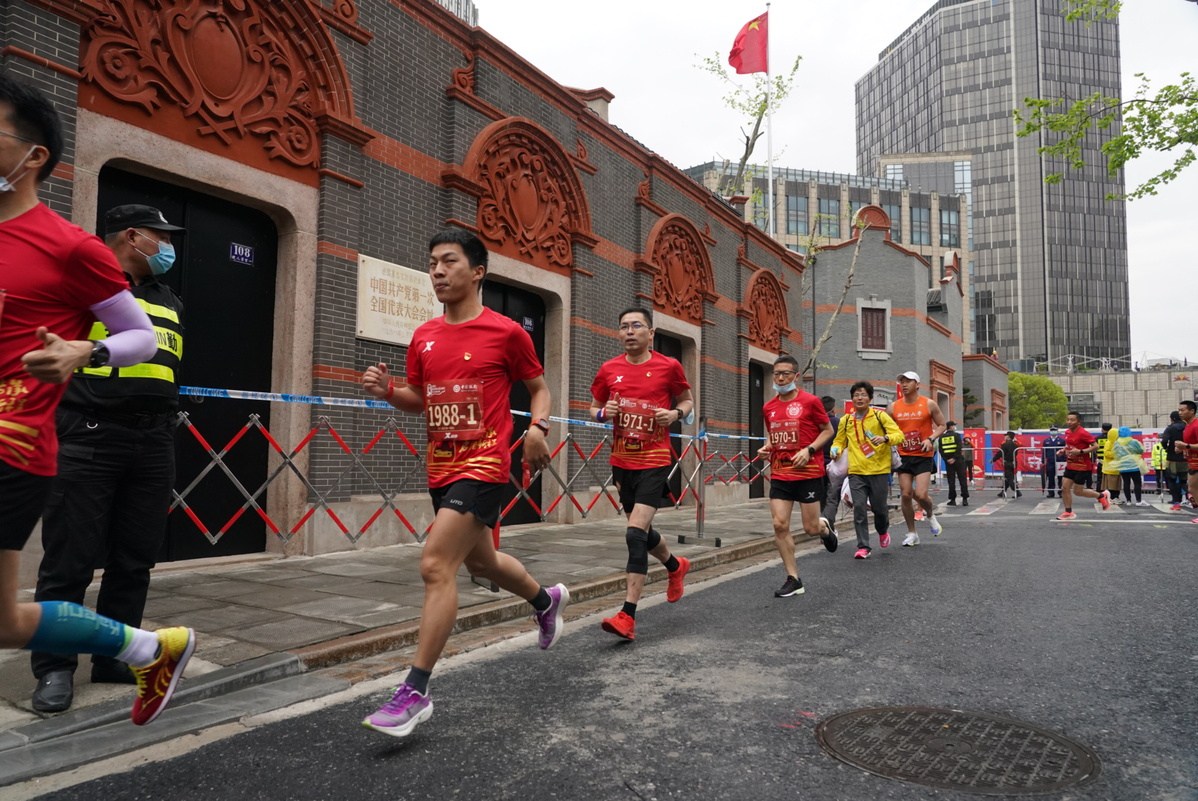 Despite the drizzle, a hundred marathon runners gathered in downtown Shanghai on Sunday morning for a running event held to celebrate the centenary of the Communist Party of China.
After a brief ceremony of reading the oath of the Party following a 97-year-old retired navy general Bao Qi who had participated in The War of Resistance against Japanese Aggression (1937-45), the runners set off for the 132.8 kilometer marathon relay on 7:30 am.
The starting point was at the memorial site of the First Congress of the CPC, and the finishing line was set at the South Lake in Jiaxing, Zhejiang province, as symbols of the starting and finishing of the historic meeting.
In July 1921, 12 delegates of the Party's early organizations from across the country held the meeting secretly in a typical Shikumen-style residence in Shanghai, but because of the police's interruption, the meeting moved to a boat on the South Lake.
The meeting produced the first program, the official name and objectives of the Party, and therefore was seen as the birth of the Party later.
The marathon relay was divided into eight legs ranging from 10 to 22 kilometers. Altogether, 800 runners participated in groups of eight to start in different relay points along the routes in Shanghai and in Zhejiang province.
The four relay points in Shanghai were the Huayu Middle School, Qizhong Stadium, Songjiang No 2 High School, Chen Yun Memorial Hall.
The rest relay points were in Zhejiang province, including the Xiangfudang Science and Technology Innovation Green Valley, Jiashan county government hall, and Daqiao township government hall.