Ping-Pong Diplomacy chalks up 50 years
Share - WeChat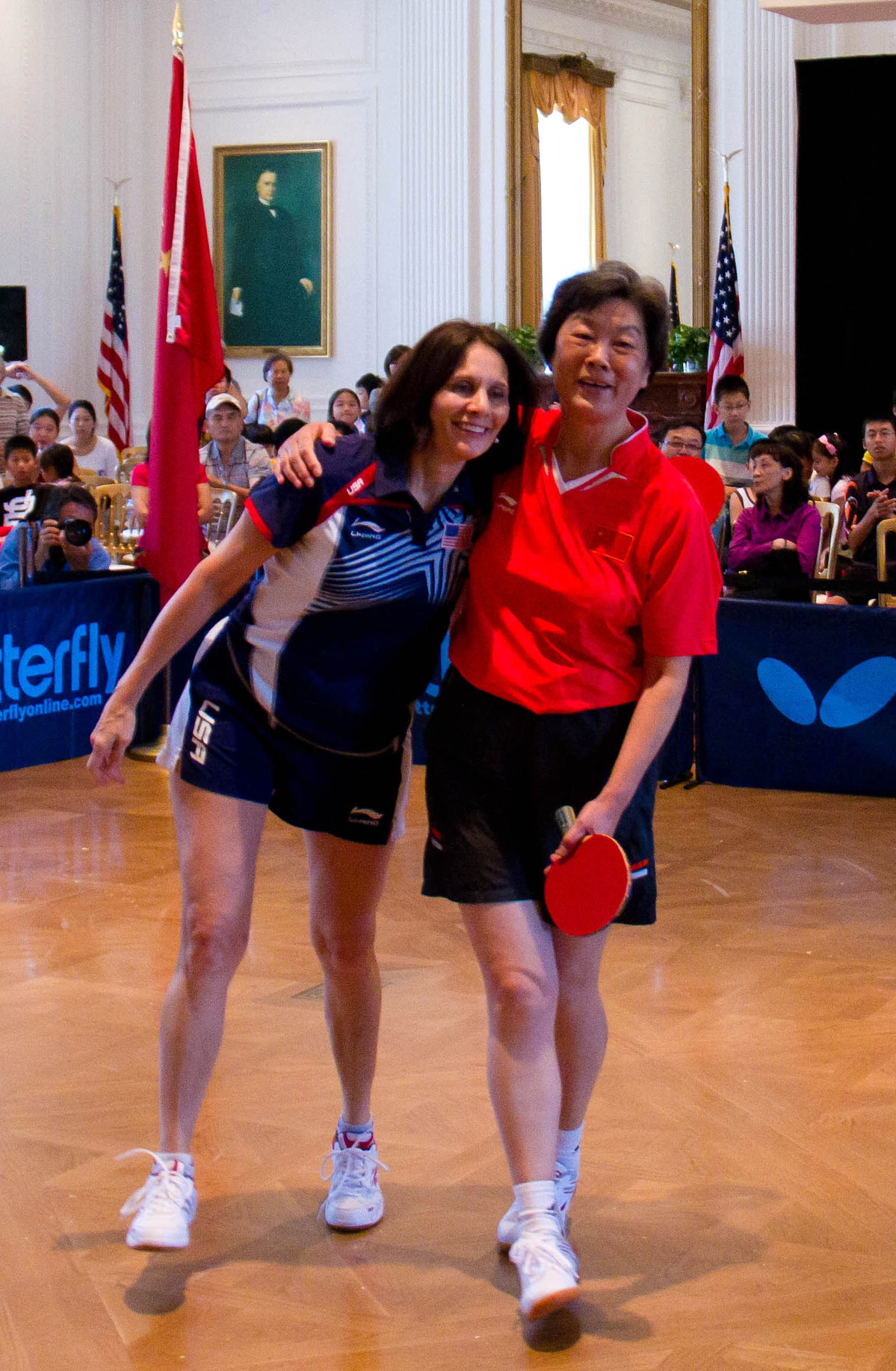 Rousing reception for anniversary event in Shanghai
Jeffrey S. Lehman, vice-chancellor of New York University Shanghai, the first higher education institute established between China and the US, started playing table tennis as a child in the basement of his home in Maryland, in the United States.
On Saturday afternoon, he was among 13 US citizens living in Shanghai and provinces neighboring the city who joined Chinese amateur players for a friendly match marking the 50th anniversary of Ping-Pong Diplomacy between the two countries.
The event commemorated the landmark visit to China by a 15-member US table tennis delegation on April 10, 1971.
On Saturday, 26 players from the two nations were paired together for doubles games. There were four teams for the event, which was organized by the Shanghai People's Association for Friendship with Foreign Countries and Shanghai University of Sport, among others.
Lehman was paired with Liu Sheng, vice-chairman of the Shanghai Foreign Investment Association.
Their team won third prize at the event, which attracted about 50 journalists, including more than 20 from overseas media organizations. The match was held at the International Table Tennis Federation Museum and China Table Tennis Museum.