Michelin-starred eateries team up for Beijing feast
Share - WeChat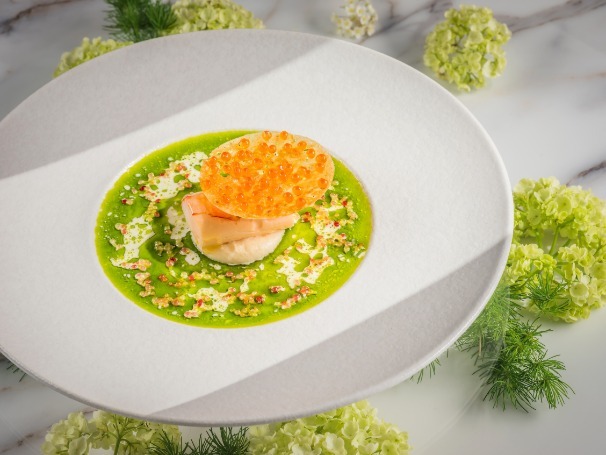 The one Michelin-starred Italian cuisine restaurant Mio is launching a three-day feast together with another Michelin-starred restaurant the Georg in Beijing, which runs from April 15 to 17.
Mio's Italian chef Alessio Pirozzi and guest chef Wang Bin from the Georg are joining hands to bring an exclusive eight-dish menu to diners in the capital.
Pirozzi picks up the baton with flavorful sensations such as yellow tail with capers, pickled celery and veal consomme, and wagyu beef ravioli with flat parsley sauce and osceitra caviar, while Wang wows diners with the dishes including caviar with kohlrabi and oyster and pigeon with zucchini and chocolate.
The event is held at Mio in the Four Seasons Hotel Beijing. Christian Poda, general manager of the hotel, said after a year where all life's luxuries were missing, they are delighted to bring back the all-important concept of good food shared that is at the heart of their culinary offerings.
"In this case it's not just the feasting that's shared but the creation. It's always a privilege to see great chefs in action and for this exclusive event, we'll be showcasing 'four hands'–what better way to celebrate the power of coming together?" he said.