Back to school of hard knocks
Share - WeChat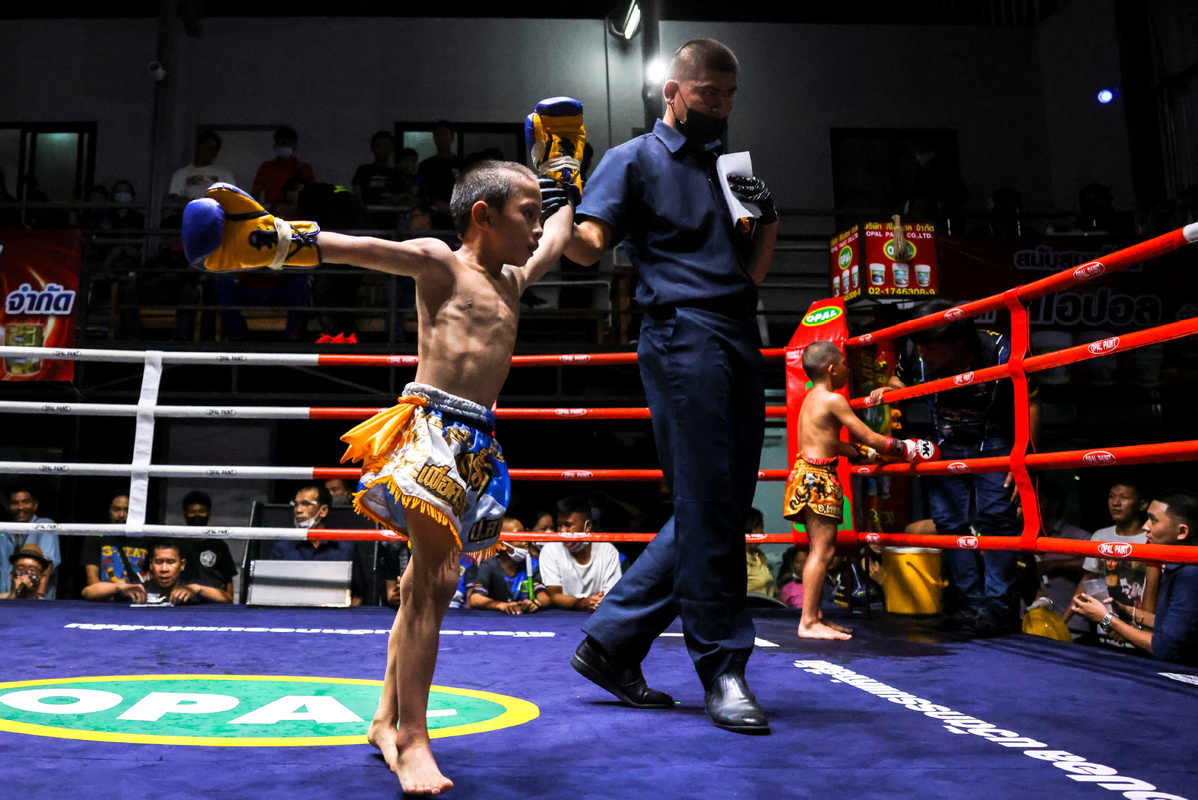 Despite the risks involved, returning to the ring can't come quick enough for one young Thai kickboxer
Nine-year-old Thai kickboxer Pornpattara "Tata" Peachaurai is eager to get back in the ring after coronavirus curbs brought his fight season to a halt more than five months ago. The money he earns is vital income for his family.
"All the money from boxing, the regular payment and the tips, it all goes to my mom," said the lean young fighter.
"I'm proud to be a boxer and to earn money for my mother."
Tata's last fight was in October, before a second COVID-19 outbreak in Thailand shut down sports events as bans on large gatherings were reimposed.
"I cannot box. I haven't practiced boxing, too... I help my mom sell things," he said.
Tata lives with his mother and 16-year-old sister, Poomrapee, who is also a boxer with the national youth team.