21 workers located underground in flooded mine
Share - WeChat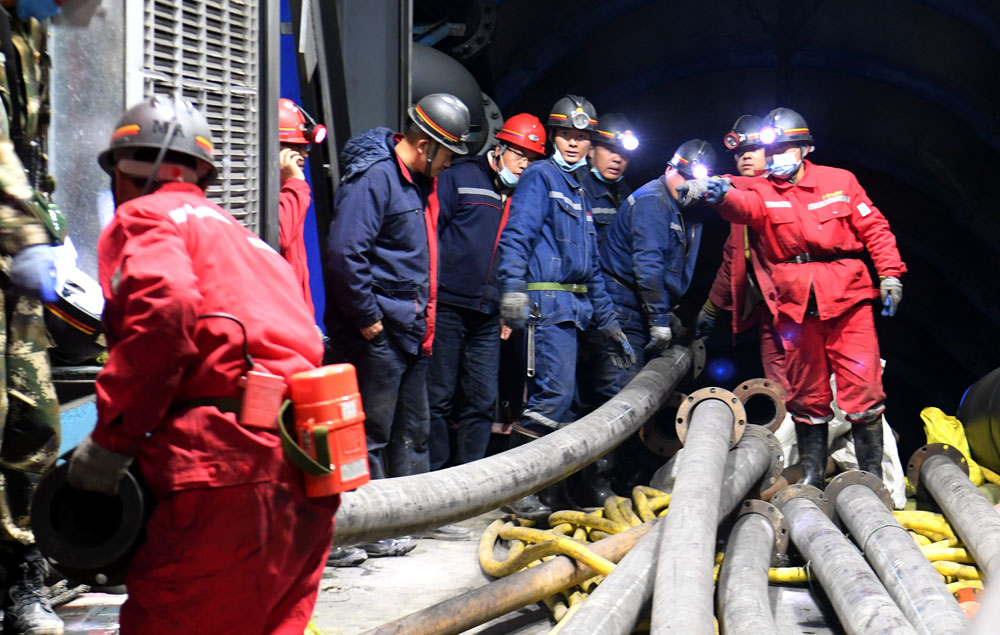 Twenty-one workers trapped underground after a coal mine flooded in the Xinjiang Uygur autonomous region on Saturday have been located, China Central Television reported on Monday morning.
The flood occurred at 6:10 pm on Saturday as 29 workers were performing technological upgrades in the mine in Hutubi county, Hui autonomous prefecture of Changji. Eight people were rescued on Sunday morning.
The flood led to a power blackout and communications failure, local authorities said.
Drainage equipment that can pump water out at speeds of 725 cubic meters per hour was installed on Monday morning. Once the equipment is operating, the progress of work to drain the mine is expected to double, CCTV reported.
As of Monday morning, seven pumping stations were being used to remove the water.
Oxygen accounts for 20 percent of the air underground, which poses no danger to the trapped workers, Wang Wen of the Xinjiang mine rescue team was quoted as saying by CCTV.
The water level keeps going up by 0.5 centimeter every half hour, much slower than the previous three centimeters per half hour, Wang said.
More than 1,400 rescuers in eight teams are working at the site to save the trapped miners.